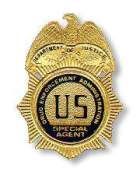 The Last Cowboy, Tim Sellers is a retired Supervisory Special Agent with the US Drug Enforcement
Administration and is one of history's most decorated undercover agents.

From 85 million dollar cocaine deals to tackling a suicide bomber on the streets of Kabul, Afghanistan, he lived an incredibly daring life against all odds.
He presently travels the country speaking to thousands of police officers, federal agents, prosecutors, corporations, churches and educational institutions.
He continues to make numerous television appearances and interviews, to include Hannity and Colmes, Fox News Network and MSNBC "The Morning Meeting Sh
ow".